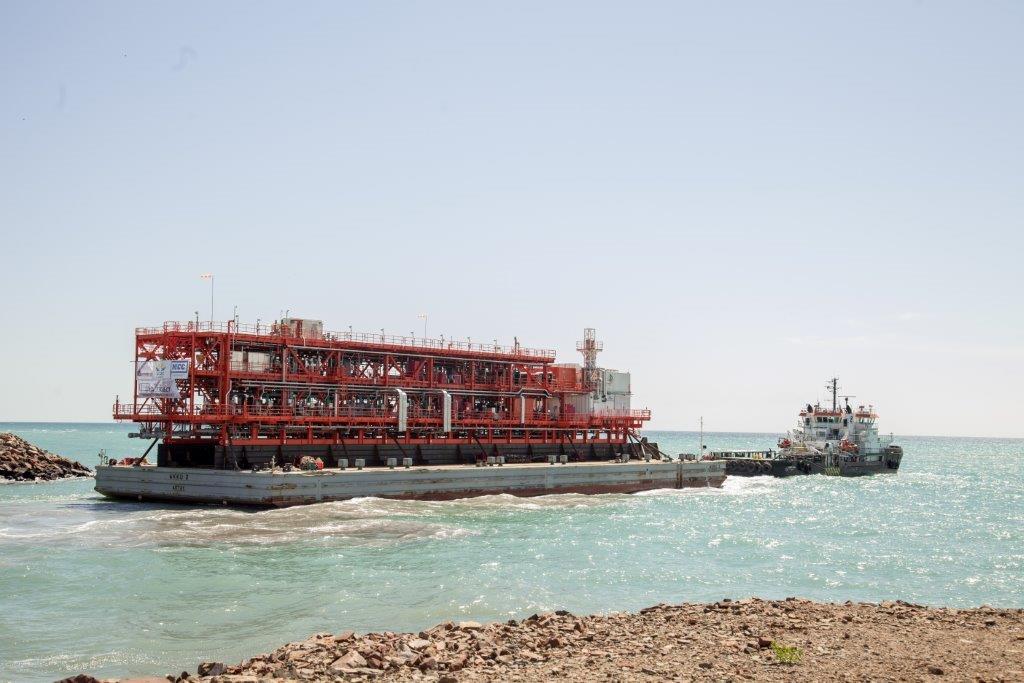 NCOC's EPC-4 topside module – to date it is the biggest project performed by KCOI LLP, which lasted almost two years. During two years the very well organized project team has done an enormous work to build up this gigantic module, weigh it and load out to be ready for the sailing away. 
And here we go – EPC-4 topside module has sailed away. To celebrate the milestone achievement and witness the sail away, KCOI LLP have organized an event at "Temir At" yard with the participation of Board members, clients and partners. On the notes of legendary Pavarotti's "Nessun Dorma" the AKKU 2 barge did weigh anchor and set sail towards Kashagan.
Congratulations to the integrated project team and thanks to Rosetti Group of Companies for the support and contribution given to the success of the project.
T ogether
E veryone
A chieves
M ore
This accomplishment will forever mark a big day in the history of KCOI LLP!
Kazakhstan Caspian Offshore Industries LLP 130000, Microdistrict 29a, «Grand Nur Plaza» Business Centre, 3rd floor, Aktau, Mangystau region, Republic of Kazakhstan, BIN 080740018973