World Environment Day 2019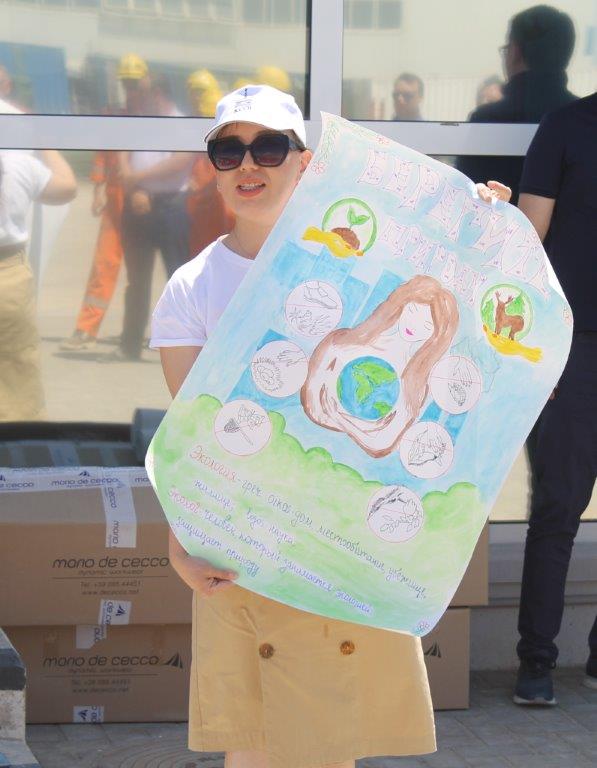 Environmental Awareness is among the top priorities of KCOI LLP: the Company strictly complies with  ISO14001 international standards, as well as RoK regional and national legislation dedicated to the control, elimination or reduction of pollution.
More than that, a series of ecological initiatives are voluntarily taken to help protect nature and living species, to raise awareness about environmental hazards and call every employee to realize their personal responsibility and capability of contributing to finding and applying solutions, with the aim of preserving our planet for future generations!
As an example, the use of plastic cups (and spoons) has been banned from KCOI yard, leading to the elimination of more than 1.000.000 (say: ONE MILLION !!!) plastic items per year.
The celebration of World Environment Day 2019 has been traditionally marked at KCOI on 5th of June. Employees grid-searched the "Temir At" yard and the surrounding territories far out beyond the borders to collect any dropped garbage.
Furthermore, a drawing contest was organized among the employees with valuable prizes. The contest proved once more that our people's concerns and awareness about ecology matters are clear and profound, and that everyone is committed to do his or her part to protect the environment.
Kazakhstan Caspian Offshore Industries LLP 130000, Microdistrict 29a, «Grand Nur Plaza» Business Centre, 3rd floor, Aktau, Mangystau region, Republic of Kazakhstan, BIN 080740018973